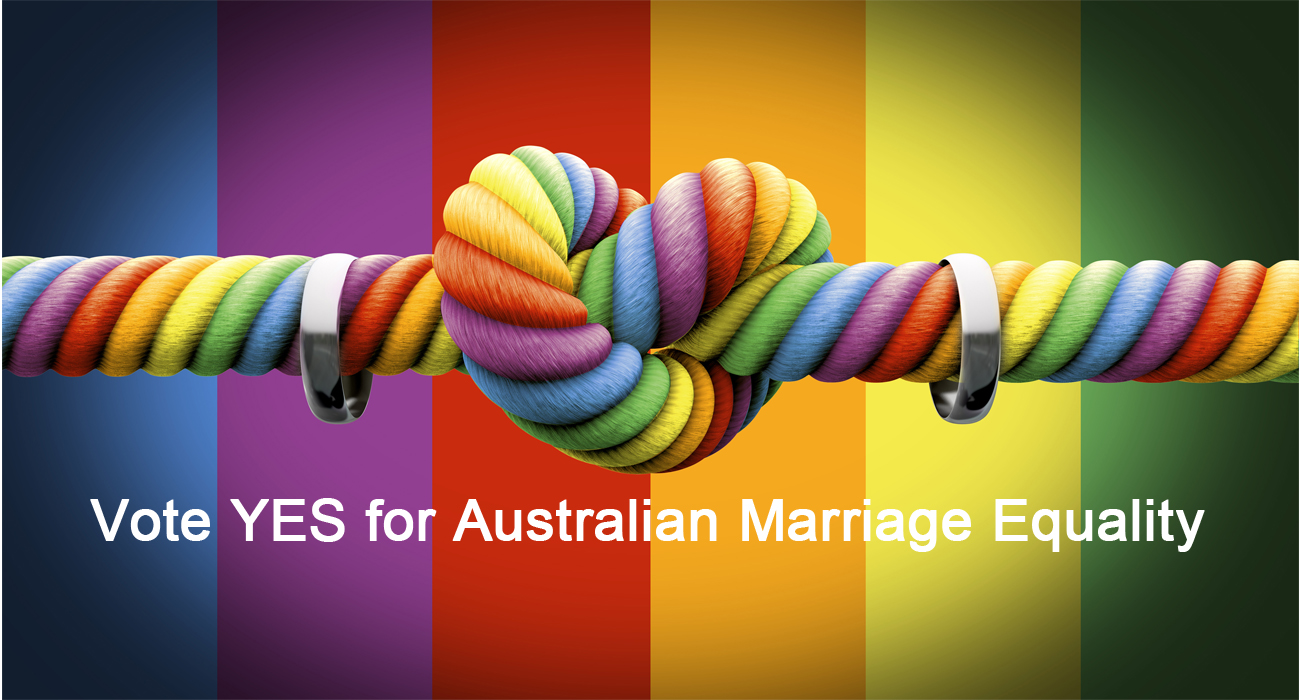 Gay Wedding LGBTQI Ceremonies Gold Coast & Shauna Rowe

Same Sex Marriage for all LGBTQI couples is finally legal in Australia. I am a strong advocate for marriage equality and believe that diversity makes any community stronger. As your experienced and professional Gold Coast Wedding Celebrant I would love to officiate at your Same Sex Marriage Ceremony. Allowing you and all couples to openly declare your love for each other and celebrate your relationship. This ceremony is written for you as an individual couple a complete wedding ceremony now able to include all the legal implications and paperwork.
What a joyous occasion to publicly declare your love for each other in front of family and friends! I totally support and celebrate the love between two people. Helping to inspire and enlighten each other during some one of life's greatest milestones.I also totally understand that marriage is about committed couples who want to make a lifelong promise to take care of and be responsible for each other.
That's also true of same-sex couples. Straight and LGBTQI couples wish to marry for the same reasons, to build a life with the person they love. Both need the security and legal protections of marriage that help make this possible. Now through Marriage Equality coming to Australia and finally being recognised this can happen. How fantastic!!
Let's arrange an obligation free meeting to discuss all those fabulous ideas you have stored in your memory bank. Let Shauna Rowe your popular Gold Coast Wedding Celebrant create a bespoke Wedding Ceremony that is genuine, personalised and modern. I am a Wedding Celebrant who celebrates all couples and their unique "Love". I am available to officiate at all types of Ceremonies. From the Sunshine Coast, Brisbane to Byron Bay and everywhere in between including Mt Tamborine and the Scenic Rim.
I don't do ordinary. I am thrilled to consistently receive 5 star reviews with many of my couples acknowledgling the calming presence I constantly provide and how smooth all aspects of their ceremony flowed on the day. My goal is to make the ceremony the highlight of the your "Special Marriage Celebration" a day for every couple, their families and also their guests.