Gold Coast Marriage Celebrant

Shauna Rowe  
Celebrant for All Occasions
Gold Coast Marriage Celebrant Shauna Rowe congratulates you on being engaged, how exciting!
Planning a wedding can be a somewhat daunting experience, so with expertise comes a good insight into what makes a Ceremony truly memorable! Whatever style of ceremony you choose, be it elegant and sophisticated or simple and relaxed, I will ensure it reflects your uniqueness, personalities and values as a couple.
Do you know that your Wedding Celebrant will possibly be the least expensive cost to your day, but perhaps the most crucial! I offer affordable, very personal, friendly and highly professional 5* service 7 days a week.
I  also welcome any questions you may have regarding the legalities of getting married. Especially if you are from interstate or overseas. I will guide you every step of the way, explaining clearly and concisely the documents you need to provide me as proof of ID.
As your chosen Gold Coast Wedding Celebrant, I can help make your wedding, same sex wedding or any other special celebratory day everything you've dreamed of.  The celebrant is often the unofficial organiser and MC of your guests.
A competent celebrant is the link, that brings all elements of your wedding ceremony together, throughout this significant event.  We play a huge and vital role in keeping the Groom calm and relaxed, setting the mood of the guests and ensuring all vendors such as live musicians, videographers and photographers are aware of any special requests.
Keeping things on track before you make your grand entrance
With that being said, choosing the right Marriage Celebrant to complement your wedding day is SO IMPORTANT. There are so many things to consider when booking a celebrant. Upon that initial contact is there an immediate connection? Do they have a similar sense of style and humour to you? Are they going to fill the brief you've given them, or do their own thing?
Meetings with the Bride & Groom
Typically celebrants will meet with the couples they are marrying two or three times, each meeting lasting between 45 minutes to an hour. This is to complete the necessary paperwork, to discuss Ceremony options and inclusions eg readings or rituals and to explain the flow of the ceremony.  Meetings also allow the celebrant to get to know the couple and develop a rapport. Knowing the couple well help the big day run smoothly.
PA Equipment & Travel Requirements
So they can be heard clearly by all the guests, a celebrant will normally supply a high quality P.A. system to amplify your ceremony. If not having live music most P.A. systems have provision for Bluetooth, USB and phone connection to play your ceremony music through.
In some cases your celebrant will travel to your wedding ceremony venue up to an hour each way, this can often be included and reflected in their fee. Having an on-site rehearsal which I highly recommend may also incur a small additional fee. More extensive travel will add an additional fee and perhaps an overnight stay.
Preparation of a Bespoke Wedding Ceremony
Let's work together and design a ceremony that captures the essence of your relationship, values and personalities. I always provide my couples with a short set of questions so that I can have them on hand when drafting your wedding ceremony. As well as the legally required words to be said during your vows why not add some personal vows?
Readings, poems or rituals can be included to enhance the significance of your ceremony and a great way to include family members or other guests.  Each ceremony I write and perform is totally approved and reviewed by the couple! So basically, no two ceremonies are the same.
And let's be honest why would you want the same ceremony as someone else? This is YOUR Special Day!
Marriage Certificates
At the end of the wedding ceremony, the celebrant will hand over a beautiful celebratory marriage certificate signed by you, your witnesses and of course myself. After your wedding ceremony has taken place I will submit all relevant paperwork to Birth, Deaths & Marriages. I will also apply at your cost and on your behalf for your Official Marriage Certificate. A lovely gesture to complete your wedding experience!
Time and Celebrant Fees
On average, as your celebrant I will spend a total of 15-17 hours preparing for your wedding ceremony.  It takes time to collate all the knowledge and information I have gathered during our meetings, emails and phone conversations. My fee is also inclusive of travel, rehearsal, writing, researching and fine tuning your ceremony and of course turning up in a timely manner on your Special Day. Please note some rehearsals due to extensive travel may incur a cost.
But most importantly my celebrant fee covers the submission of the legal paperwork to the Registry of Births, Deaths and Marriages (so your marriage is legally registered with the BDM of the state you were married in). This must be done within 2 weeks of the Ceremony date.
Your Marriage Celebrant
As you can see, there is so much that goes into being a celebrant. So please consider all of this when questioning how much a celebrant will cost to perform your wedding ceremony.
The journey starts from the first time we meet, right through to the moment you both say "I do"
 As your Gold Coast Marriage Celebrant I will
| | |
| --- | --- |
| ► | Provide professional, friendly and ongoing support throughout your wedding journey; 1 booking per day |
| ► | Initial no obligation meeting or phone conversation to see if I am the Celebrant for you. Excellent contact & response either by phone, text, email or Skype. |
| ► | Email you a variety of resources to help you design your Ceremony. Samples of vows, ring exchange words, readings or poems & rituals. If you wish to write your own vows, I am only too happy to guide you through the process, and be a sounding board for your final choice of words. |
| ► | Preparation & lodgement of all legal documents to Birth Death & Marriages. On your behalf but at your cost I will apply for your Official Marriage Certificate from BDM QLD or NSW. |
| ► | Use of a quality portable PA to play your Ceremony music through & to hear your Ceremony clearly. Rehearsal if necessary, either at the Ceremony location or an alternative location. |
| ► | Create a personal and memorable Ceremony that reflects you as the unique and individual couple you are. |
| ► | Send you an initial draft of your Ceremony for pre-approval or changes. Print out a copy of your vows; any readings or poems needed for your Ceremony. |
| ► | A beautifully presented Certificate of Marriage; a keepsake of your Wedding Ceremony + a small gift on confirmation of your booking fee of $200. |
Marriage Celebrant Fees: Please contact me directly to discuss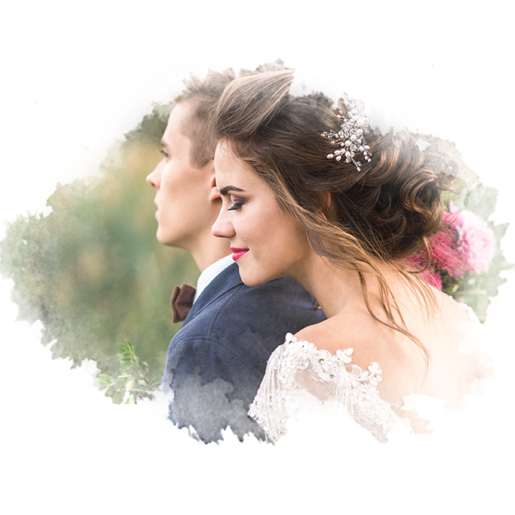 Payment and Refund Policy
A non-refundable booking fee of $200 is requested on lodgement of the Notice Of Intended Marriage (NOIM) with the balance paid no later than 21 days before the wedding.
Payments can be made only by cash or direct bank deposit.
In certain instances a payment plan can be organised but must be strictly adhered to.
Let Shauna Rowe share and celebrate "Your Love Story"